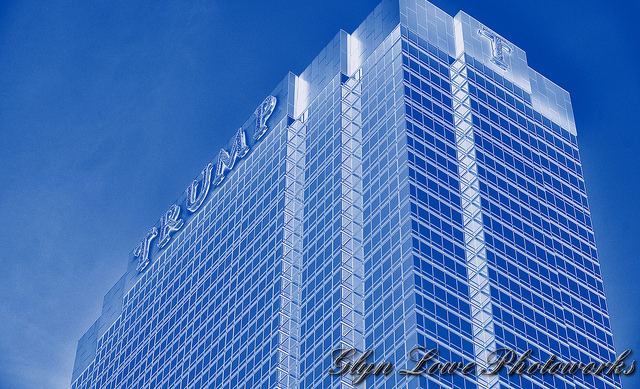 ======================
I was driving to a meeting of the Baltimore CFA Society, and listening to Bloomberg Radio, which was carrying President-Elect Trump's Press Conference. I didn't think too much about what I heard until Sheri Dillon talk about what was being done to eliminate conflicts of interest. Here is an excerpt:
Some have asked questions. Why not divest? Why not just sell everything? Form of blind trust. And I'd like to turn to addressing some of those questions now.

Selling, first and foremost, would not eliminate possibilities of conflicts of interest. In fact, it would exacerbate them. The Trump brand is key to the value of the Trump Organization's assets. If President-elect Trump sold his brand, he would be entitled to royalties for the use of it, and this would result in the trust retaining an interest in the brand without the ability to assure that it does not exploit the office of the presidency.

[snip]

Some people have suggested that the Trump — that President-elect Trump could bundle the assets and turn the Trump Organization into a public company. Anyone who has ever gone through this extraordinarily cumbersome and complicated process knows that it is a non-starter. It is not realistic and it would be inappropriate for the Trump Organization.
It went on from there, but I choked on the last paragraph that I quoted above. (Credit: New York Times, not all accounts carried the remarks of Ms. Dillon, a prominent attorney with the firm Morgan Lewis who structured the agreements for Trump) As I said before:
Trump to Outline Plans for 'Leaving My Great Business' Dec. 15 https://t.co/iIwweP2LcN Time to IPO and sell off the Trump Organization $$

— David Merkel (@AlephBlog) November 30, 2016
An IPO of the Trump Organization was realistic. I'm not saying it could have been done by the inauguration, but certainly by the end of 2017, and likely a lot earlier. I've seen insurance companies go through IPO processes that took a matter of months, a few because they had to sell the company to raise liquidity quickly for some reason.

In an IPO, Trump, all of Trump's children and anyone else with an equity interest would have gotten their proportionate share of the new public company. Trump could have provided a lot of shares for the IPO, and instructed the trustee for his assets to sell it off the remainder over the next year or so.

While difficult, this would not have been impossible or imprudent. Trump might lose some value in the process, but hey, that should be part of the cost for a very wealthy man who becomes President of the US. There would be the countervailing advantage that all capital gains are eliminated, and who knows, that might settle his existing negotiations with the IRS.

Ending the counterfactual, though conflict of interest rules don't apply to the President, Trump had an opportunity to eliminate all conflicts of interest, and did not take it.

PS — Many major hotels are in the "name licensing" business — I also don't buy the argument that Trump could not sell off the organization in entire, with no future payments for the rights of using the name. A bright businessman could create a new brand easily. It's been done before.

This post was originally published on this site